Express shipping to Latvia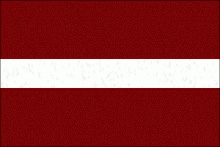 In addition to standard shipping (8,06 EUR), for our Latvian customers its possible to have the package delivered to DPD or Omniva parcel terminals and parcel shops. Its a faster delivery method and fee for DPD service is 4,95 EUR and for Omniva 5,83 EUR (tax included). After dispatching it usually takes 1 day to reach Latvia (some areas 2 days).
In shopping cart please choose "Latvia" in address section and DPD & Omniva parcel terminal lists will open automatically.
All packages are trackable and we will send you the tracking code by e-mail.
Note: For fishing rods an extra shipping cost will be added (due to dimensions). Info about the extra shipping cost of rods is always mentioned on product page.
For more information, please contact us via support center or e-mail info@pro-fishing.eu